50th Annual Northern California Cherry Blossom Festival Queen Program Night
Saturday, April 8, 2017
Doors open 4:30 PM / Program 5:30 PM
Kabuki Cinemas, Theater #1, 1881 Post St., San Francisco
The Northern California Cherry Blossom Festival Queen Program is dedicated to mentoring young women so that they may: develop service leadership skills, create lasting community connections, learn more about their heritage, and help foster and grow awareness of the Japanese American Community.
This April 8th, a new group of young women will be selected to become cultural ambassadors who will represent the Northern California Japanese-American community.
---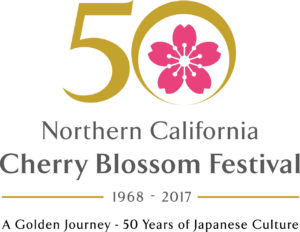 50th Anniversary Gala
Friday, April 14, 2017
5:30 PM – 9:30 PM
The Westin St. Francis, San Francisco
In celebration for the 50th Anniversary of the Northern California Cherry Blossom Festival and the Queen Program, the 50th Anniversary Gala will be held on April 14, 2017. Join us for a spectacular evening of delicious food and entertainment. One of California's most prominent celebrations of Asian traditions, the Cherry Blossom Festival has served as a cultural bridge strengthening the bond between America and Japan. Click the button below for more information and to purchase tickets.